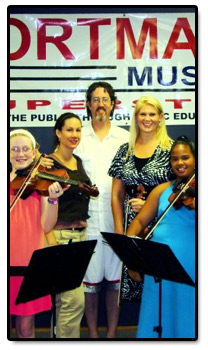 Develop skills you can use your entire life!

At Portman's Music Academy you can choose from our select list of classes or take private lessons. Our instructors are highly-qualified, experienced professionals, certified through college and/or conservatory training and have professional performing experience.

Each student will have their course of study designed to meet their goals:
Play in your worship or gospel band.
Become a leader in your school band.
Start from scratch and play for fun.
Increase your ability at any level.
All ages and All levels are welcome!(18 months old - Seniors)

Make all-state band!

Our teachers have tremendous success preparing students for all-state auditions and college entrance auditions. We'll custom design a program for your success. Call now for more details.