Not all classes available in all locations. Please see the fees and times page for class schedules.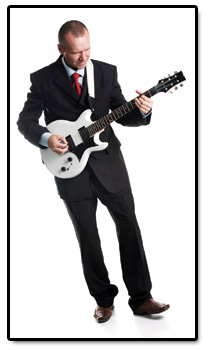 I always wanted to ...
These courses are offered to all of the adults who have ever said "I always wanted to...!" Join other adults in this fun and energetic environment. There is no registration fee for these programs.

...Play Piano
Always toyed with the idea of playing? Basic keyboard exploration with pitch and rhythm activities and composition will keep you involved and enthusiastic. (book is purchased separately)

...Play Guitar
For the adult who wants to learn this versatile instrument. This course provides the opportunity for you to learn with your peers and have fun! Basic chording and an introduction to reading will keep you moving towards becoming an excellent guitar player. You'll learn enough to play hundreds of songs. (book is purchased separately)


New Horizons Band
A band for grown up school band members, reliving the good times. Whether you are an experienced player or just starting out or haven't played in awhile, there is a place for you in the band. Rehearsals are an hour and 15 minutes.
Ukulele 101
(Ages 9 and above)
Learn the basics of the ukulele in this fun and easy class. Learn about your instrument, basic chords and try a few basic songs.
How to Karaoke
Tips and tricks for singing that professionals use - how to project, sing high notes, keep from running out of breath, use a microphone correctly... Class is for all levels - newbies who are trying for the first time - to seasoned karaoke experts!
How to Songwriting
Do you aspire to get the song in your heart out on paper? In this specialized class, we will help you get started or grow you in this area if you are all ready creating songs. You will learn basic theory, how to use chords and scales and write a song using your own authentic and unique style.